Placer mining (obtaining minerals by using water) brought early prosperity to Madera County. The mines flourished from 1849 to 1865. It is said that "Coarse Gold Gulch" had 10,000 residents in 1850. Gold dust was valued at $16.00 per ounce and many became rich. Coal and quartz were also mined in the area.
Converse and Stalls opened a store here in 1851 selling supplies to miners. The Walker Brothers took over the store in 1854 and butchered and sold hogs to the Chinese miners for 25 cents and up per pound, in gold dust.
The first meeting of the Board of Supervisors was in 1856. One of the precincts was in Walker's store. By 1859 fifteen precincts were established. In 1860 two school districts were created. S.H. Hill was elected Superintendent of Common Schools in 1862. In 1865 the title was changed to Superintendent of Public Schools.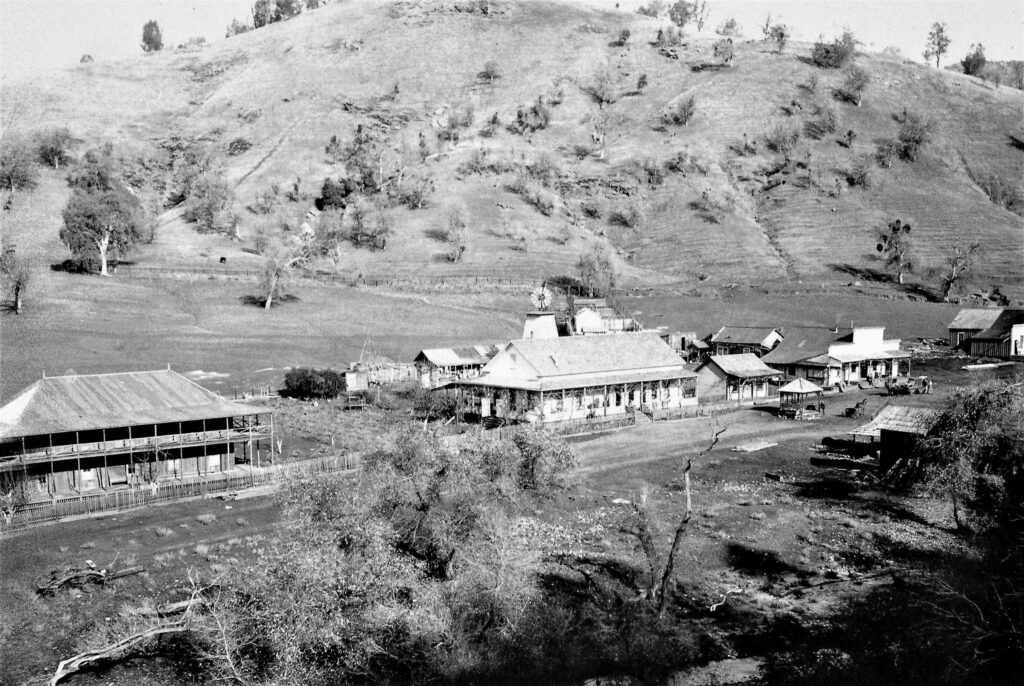 Many settled here between 1850 and 1880 raising stock and butchering. John Krohn arrived in Coarsegold in 1874 and pursued farming and ranching. In 1880, the Yosemite Stage Road was built connecting Madera to Yosemite through Coarsegold. That road ran between the Kennedy Barn and the Old Adobe on the Museum property. In the 1930s the road was straightened and paved and became Highway 41. Coarsegold is the only remaining "gold town" in Madera County.